Transmission
Band Adjustments
Wichita's Specialized Auto Service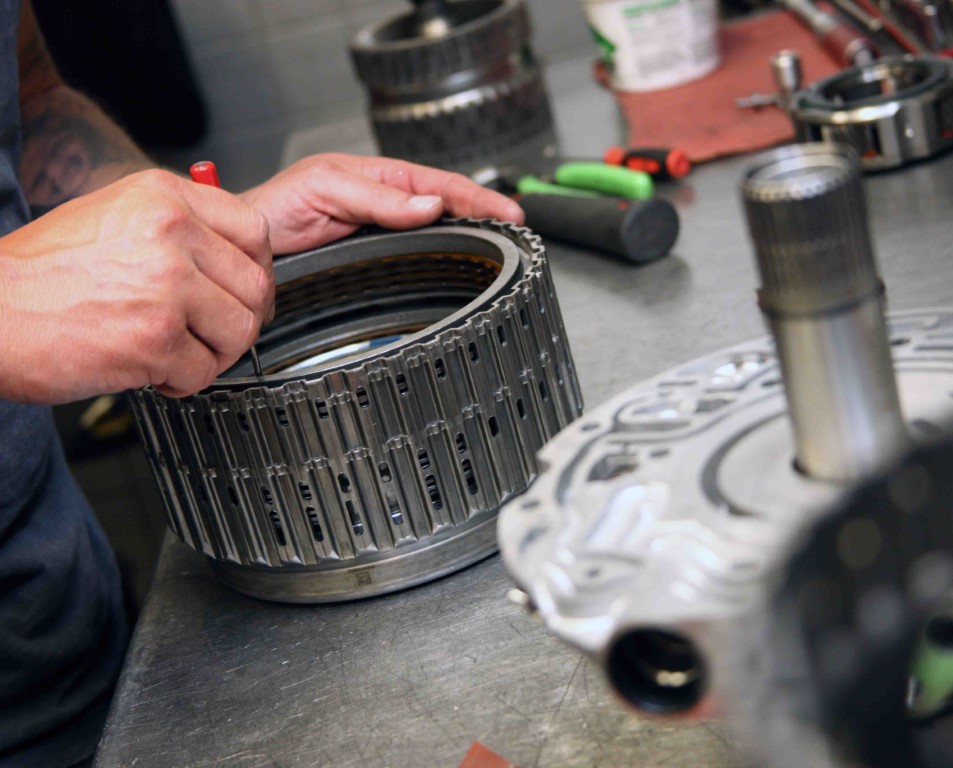 Transmission bands are steel bands that wrap around sections of the gear train and connect to the housing. As the band tightens around the drum, transmission fluid is squeezed out into grooves cut into the band's surface. The band brings the drum to a stop and holds it there. When the friction material on the inside surface of the band becomes worn, the gripping ability is affected. Gear engagements can become indistinct or slow to occur, resulting in a slipping sensation.
Bands are either single or double wrapped. Double wrapped bands have more clamping force and require less hydraulic pressure to achieve the same stopping power as a single band. As these bands wear, a gap forms between the band and the drum. This gap will cause a transmission to slip.
Some bands, especially with older transmissions, require adjustment. Sometimes people facing issues with their transmission may believe the answer is to tighten the bands. That isn't always the case, and our Mastertech transmission specialists here in Wichita will accurately diagnose the problem to ensure whether or not a band adjustment is the repair needed for your vehicle.
Certifications &
Affiliations
Our automatic transmission shop in Wichita is proud to be affiliated with the non-profit organization known as the Automatic Transmission Rebuilder Association (ATRA). We are also certified and affiliated with other esteemed companies in transmission industry, ensuring we always provide the highest quality of service and use the highest quality products on all our automatic transmission repair work.