In
Memory
Remembering Michael Sparkman, Mastertech Founder
In September 2021, the Mastertech Transmission family was sad to lose their beloved husband, father, grandfather, and founder of Mastertech. With a passion and a life-long love of cars, Michael Sparkman opened our shop that has been servicing Wichita for decades. He built his dream and created a legacy that inspires all of us at Mastertech to continue with what he has started.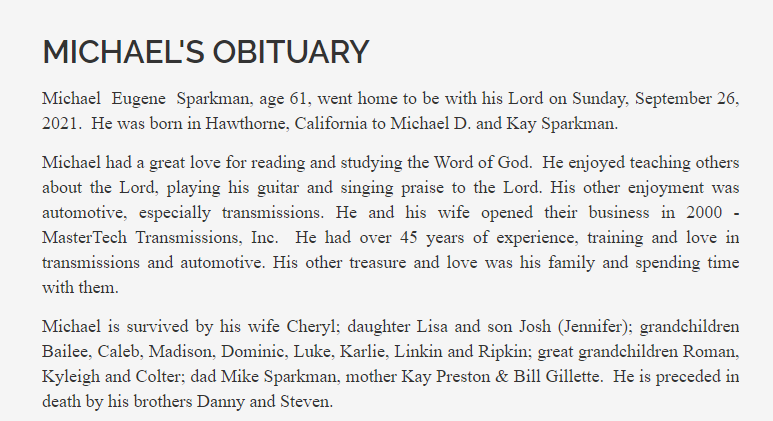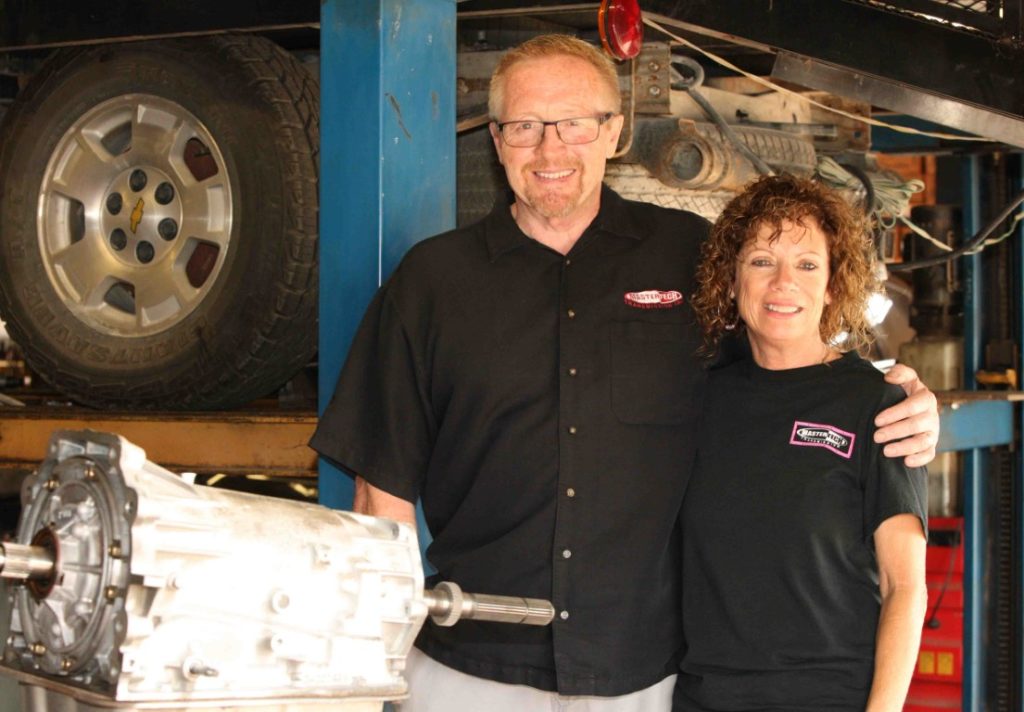 Michael Sparkman, along with his wife Cheryl, opened the Wichita transmission repair company back in 2000. But Michael was always more than just the owner. He was also an expert transmission technician at the shop. His work in the industry went way back – with nearly 5 decades of experience!
Michael was passionate about his Christian faith. This was apparent by the handwritten signs of the gospel you would find along Mastertech's walls.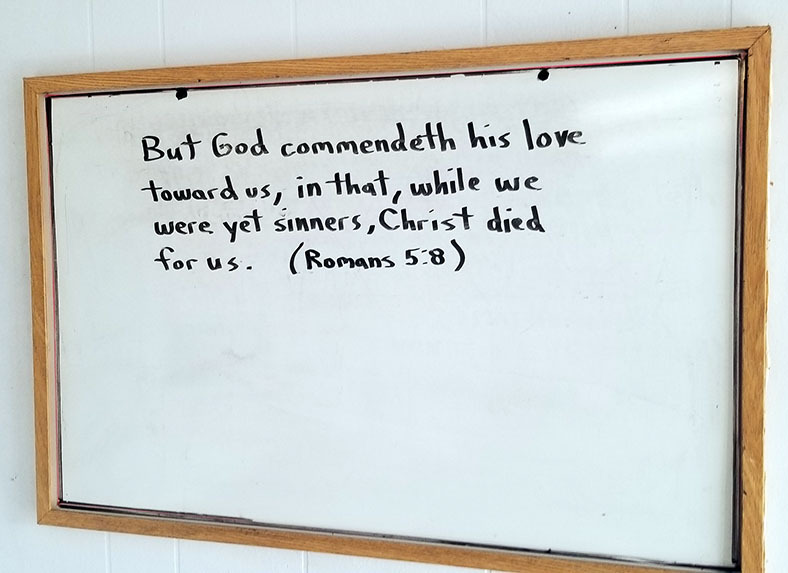 Michael loved music, reading, exercise, and spending time with his growing family, which included 4 grandchildren and 3 great-grandchildren. Fortunately, Mastertech is a family business where many of his family members continue to work.
The Family Tradition Continues
Michael's son, Josh, is one of the highly skilled transmission technicians at Mastertech. He has over 21 years of auto repair service under his belt! In his father's tradition, Josh continues with his father's dream by running Mastertech today.
Josh's daughter, Karlie (pictured with Grandma Cheryl), has been a part of the Mastertech family since 2019. She is Mastertech's Service Writer and one of the friendly faces to greet you when you first come through our doors!