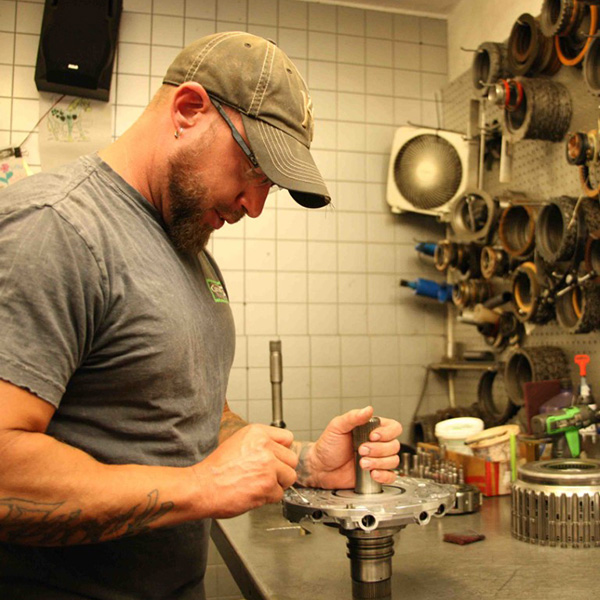 Josh Feiock
Josh Feiock is one of our skilled transmission technicians at Mastertech. With more than 20 years experience, Josh has been part of the Mastertech family since we started the company here in Wichita back in 2000.
Josh was born and raised right here in Wichita. He attended Campus High School before going on to earn his ATRA Rebuilder Certification, a high recognition from the world's largest trade organization of transmission rebuilders and transmission specialists.
When Josh isn't repairing and rebuilding transmissions at Mastertech, he enjoys spending time with his family which includes his wife, Jennifer, and their three children, Luke, Karlie and Linkin. Josh is also a big fan of drag racing.