Transmission
Clutch Replacement
As Wichita's transmission specialists, Mastertech Transmissions, Inc. handles all manners of transmission problems including clutch replacements.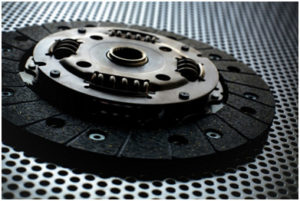 Have a manual transmission and are hearing your car make grinding sounds when shifting? Does your engine speed increase but it feels your car lacks power? Having these kinds of issues or simply struggling to get your vehicle in gear may mean you have a problem with your clutch. When it's working properly, the clutch releases smoothly in either direction. If that's no longer the case, the solution is to come to our shop. We will perform a FREE diagnostic and determine whether your need a clutch replacement.
With a clutch replacement, we remove the clutch from your vehicle and replace and/or repair any plates or parts that are not functioning properly. There is no single type of clutch repair. As there are many different parts involved, any one or several of those parts could be damaged and causing problems. How much clutch work will be needed on your vehicle depends on what needs repaired or replaced. For this reason, it is very important you contact us at the first sign of gear problems. Catching clutch problems early on may mean a smaller, quicker repair or adjustment is needed and could help prevent a larger clutch problem from developing.
Avoiding Clutch Problems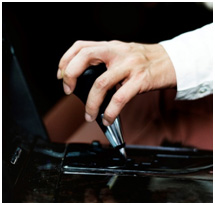 How often you need a clutch replacement depends on your vehicle AND how you drive it. A clutch replacement may be required for your vehicle as soon as 10,000 miles or as long as 150,000 miles. There are some ways you can avoid seeing clutch problems happen soon. Changing some simple driving habits could keep you from suffering problems and needing repairs.
Three Driving Tips to Protect your Clutch
While stopped, you should put your vehicle in neutral. When you're waiting at a red light or in a drive-thru, keeping your vehicle in first gear while pressing the brake puts strain on the clutch.
Don't "ride the clutch" by keeping the pedal partially pushed down. This will wear out your clutch. Instead, be sure you keep your foot well away from the clutch pedal when you have no need to press it.
Shift gears quickly. When you first learned how to drive your manual vehicle, you may have been slow in shifting gears. You do want to make sure that you become able to shift quickly. Keeping the clutch pressed down puts strain on your clutch. So, decreasing how long you actually press it can reduce how much wear and damage is done to it.
Detecting If you have a Broken Clutch
Looking for visible signs of wear or damage on a clutch isn't possible for most drivers. Much of the clutch can't be seen easily. If you aren't sure if your problem is related to your clutch or if it's something else, just bring it in to our Mastertech shop in Wichita, just a couple of blocks west of West and Central. We will run a diagnostic test at absolutely no charge to you to determine what could be causing the problems you are experiencing with your vehicle.